SOLUTIONS
Nuvama Asset Services offers an integrated suite of services across asset classes.
We build trusted, long term relationships with our clients by providing objective and strategic advice, as well as operational support to help address investment needs.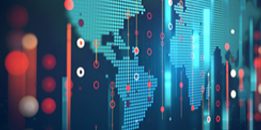 Foreign Portfolio Investors
From fund set up advisory, securities custody and clearing to back office support, we offer a gateway to the Indian capital markets, with a plug and play offering to suit modern day asset managers.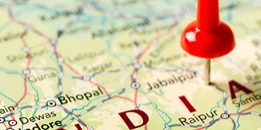 Domestic Investors
We are a trusted partner and one-stop shop for all Alternative Investment Funds and Portfolio Management Services, by providing an integrated suite of services to support all their investment needs.
INDIA OPPORTUNITY
India has been one of the top performing economies in Asia and what sets it truly apart from other fast developing markets is its sustained growth. An ideal combination of economic and political stability fostered by a democratic environment, India represents possibly among the best long-term prospect in terms of stability and sustainability. While this presents a clear opportunity for the financial services industry, there is plenty of ground to cover in order to bring about complete financial inclusion.
Nuvama Group
Nuvama Asset Services
Nuvama Group
The Company is part of the Nuvama Wealth Management (NWM) business of Nuvama Group in which PAGAC has made its investment. NWM business is one of India's largest wealth management platforms, servicing over 2,400 of India's wealthiest families as well as ~670,000 affluent and high net-worth individuals. NWM business presently includes Investment Management, Mutual Fund Distribution, Research Analysis, Stock Broking, Clearing and Custody business, Portfolio Management business, Depository participant, Debt Syndication; Securities trading and advisory. The business is spread across India and abroad in countries like Singapore, Hong Kong, USA and UK.
Nuvama Asset Services
VALUE PROPOSITION
From bringing a one-stop solution to our clients, to being a strong network provider, Nuvama brings an edge that is unparalleled. We combine deep market expertise with a high-touch, consultative approach that helps us partner in our client's growth. Our strength lies in our ability to combine these with a robust technology platform and providing a customer experience that is bound to create value for our clients.